A project in collaboration with BasileADV
When ice cream is love, it's easy to fall in love with its overwhelming taste and inviting appearance; especially if it is prepared by the historic Aloha ice cream shop.
A project that reflects a concept of happiness, which leaves room for a Roman flavour inherent in the territoriality of the place and which gives emotions, even before being able to taste the ice cream.
BasileADV and Resistenza have combined their skills to create work with a solid, original path and well rooted in the origins of a company that boasts 30 years of activity.
From its soft, harmonious shapes and, at the same time, with a firm and energetic character, the lettering is designed and based on Roman capitals, but with a more pronounced serif and much more organic features, as is evident if you pay attention, for example, the horizontal steam of the letter H in the company banner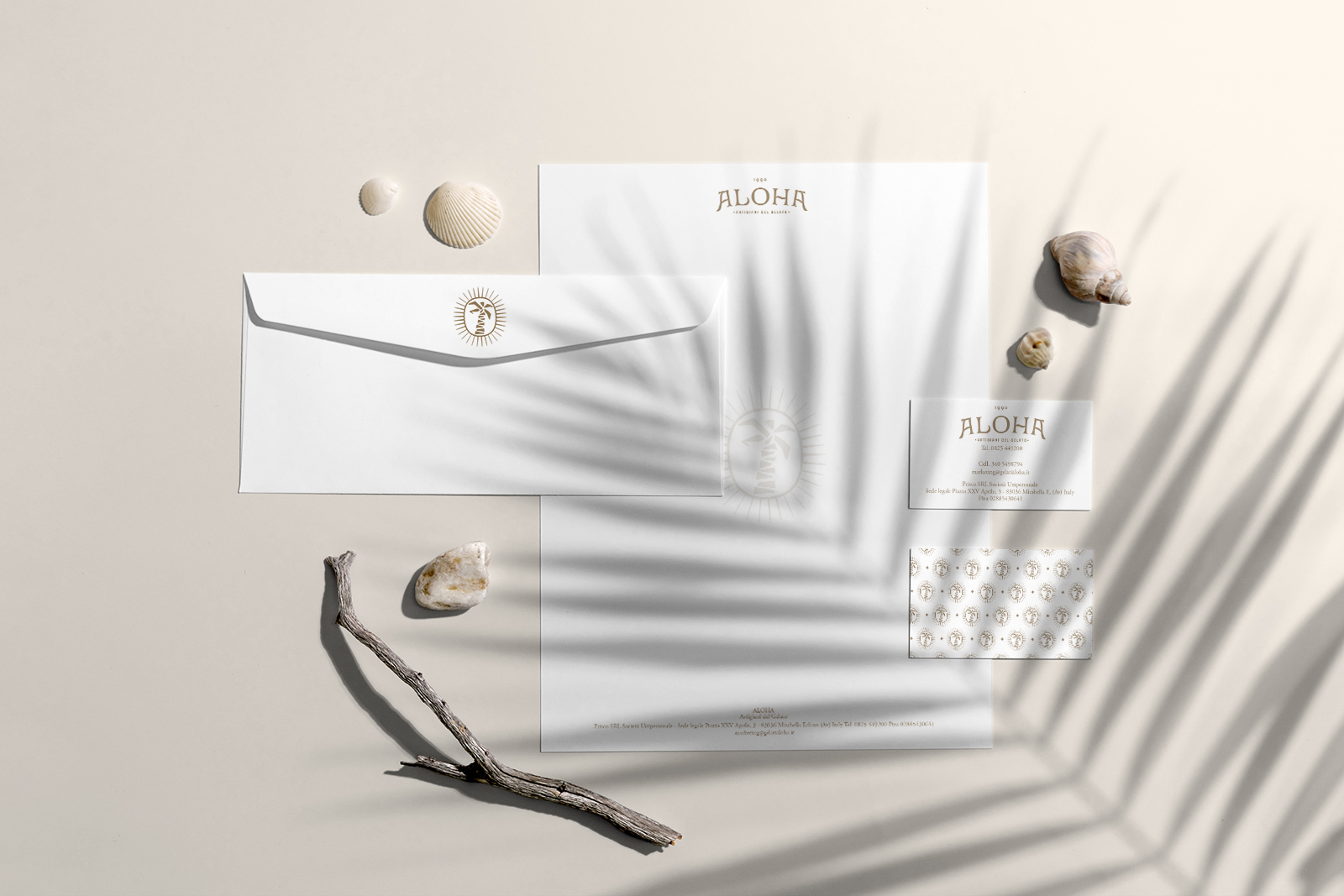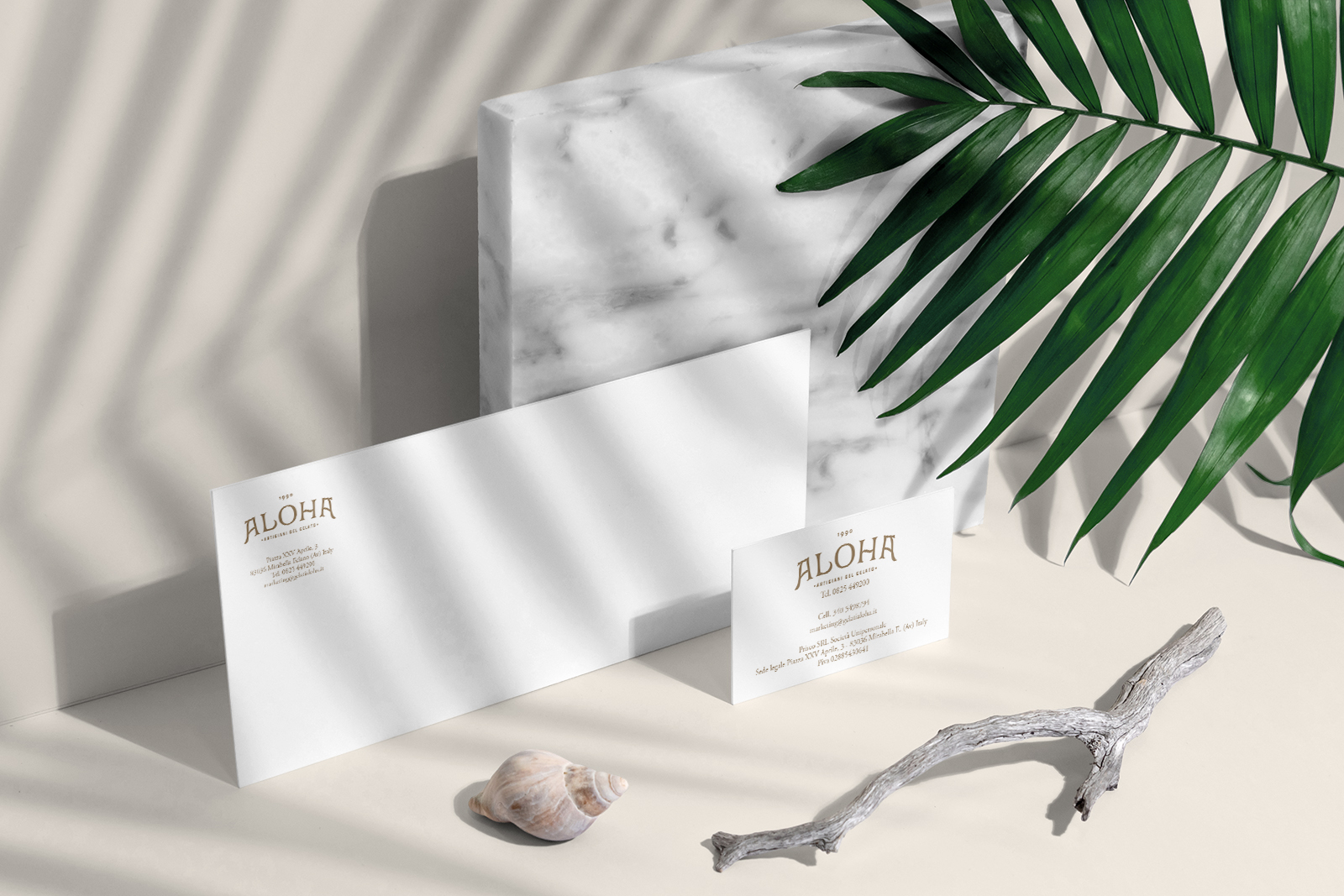 ---
In order to maintain this contrast of sweetness and strength together, the two final A's were designed trying to recall some elements of the Liberty style. A representation that appears almost "creamy" to the eye, remaining in theme with the consistency of what can be defined as a good ice cream, theirs.
Following a process strictly influenced by Romanism and the tradition of the territory, a brand of extraordinary prominence is included: a golden palm, circumscribed in the void of the O of the lettering. Symbol that evokes life, prosperity and triumph. The palm represents a refined and shining image, given above all by its color, which was chosen to illuminate the whole result and give an elegant appearance, enriched by the rays around it. Youthful, fresh, but with the spirit of its origins always present, Aloha represents a gem of Irpinia production that emanates uniqueness and grace from every detail.