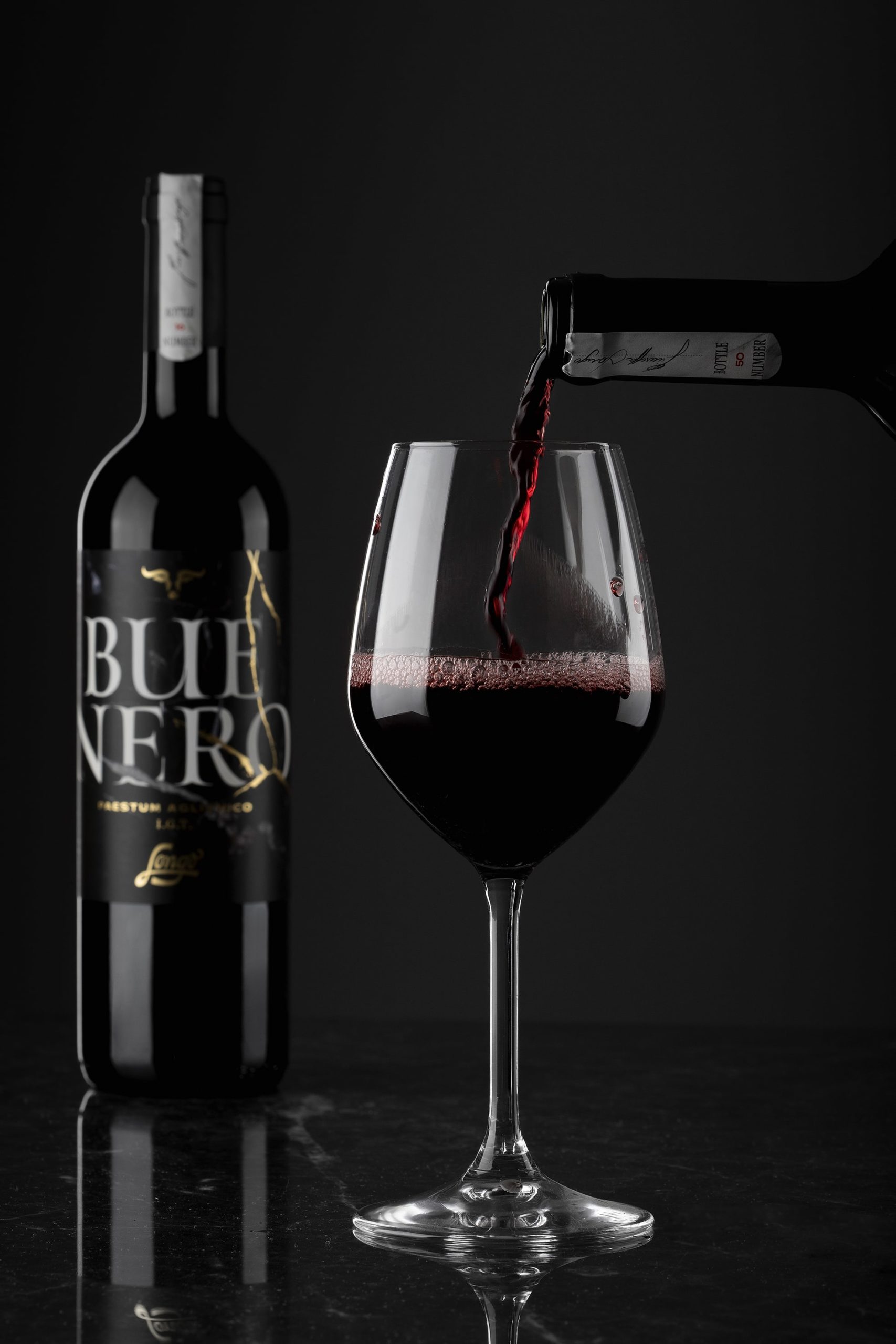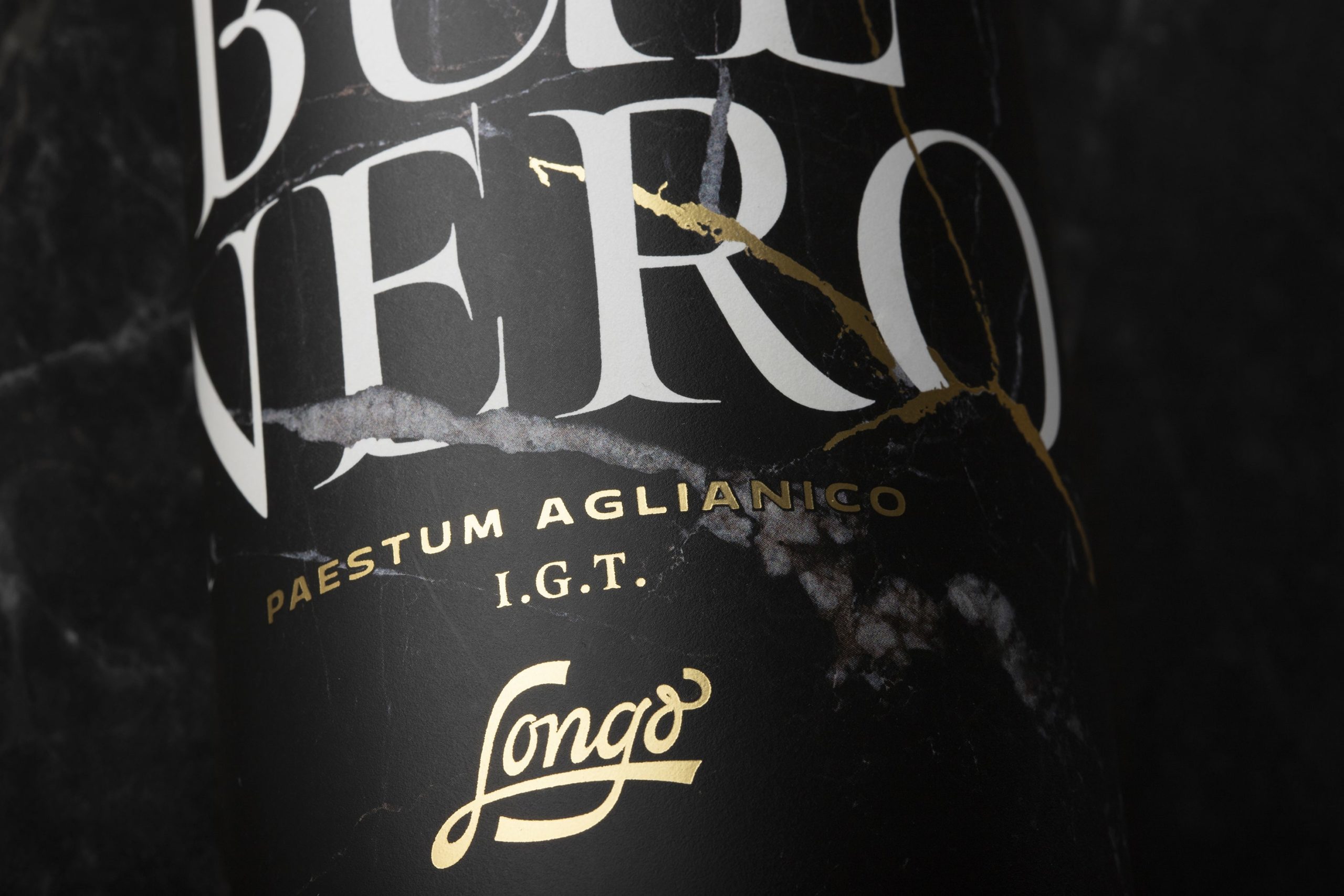 BLACK OX
Bue Nero means Black OX,
Paestum is the northern gateway to Cilento, the territory in the province of Salerno – Italy that offers a treasure of history and nature to those who are about to explore it. Situated on a vast plain, Paestum is one of the most fascinating sites of Cilento's artistic heritage and its temples are among the best preserved in the world.
Land of vineyards and wine by choice, with a pure landscape, with strong and contrasting colors.
In the graphic design of this label, an attempt was made to transfer the idea of ​​recovering the Cilento tradition in the cultivation of the vine, rich in manual skills in the loving care of the vine. This concept, which is the basis of the philosophy of the Longo company, was the fulcrum of the conception of this label.
The goal of the packaging is to transfer the idea of ​​a natural wine obtained with the ancient work of farmers in the vineyard, hence the name Bue Nero, the strength of an animal that for years has helped man in the fields. The choice instead of working with a marble texture comes from the place where the IGT Paestum is produced which has more things to tell than others: where it comes from, how it is processed, the historical origins, the characteristics and the peculiarities that identify it in a well-defined territory.
Natural stone materials have always had a great charm thanks to their multiplicity of colors, textures and veins.
The most sought after varieties were obviously the most exotic and precious marbles, porphyries, granites and alabasters, which the Romans imported from all the provinces of the empire, making them a real status symbol for the ruling classes. Also known as "ancient black" (from the Romans marmor taenarium or lapis niger), it is a marble used since ancient times. It is a bituminous limestone that has a dark black color, monochrome or furrowed by branched white calcitic veins, with a compact texture and fine grain.
Project in collaboration with www.andreabasile.it