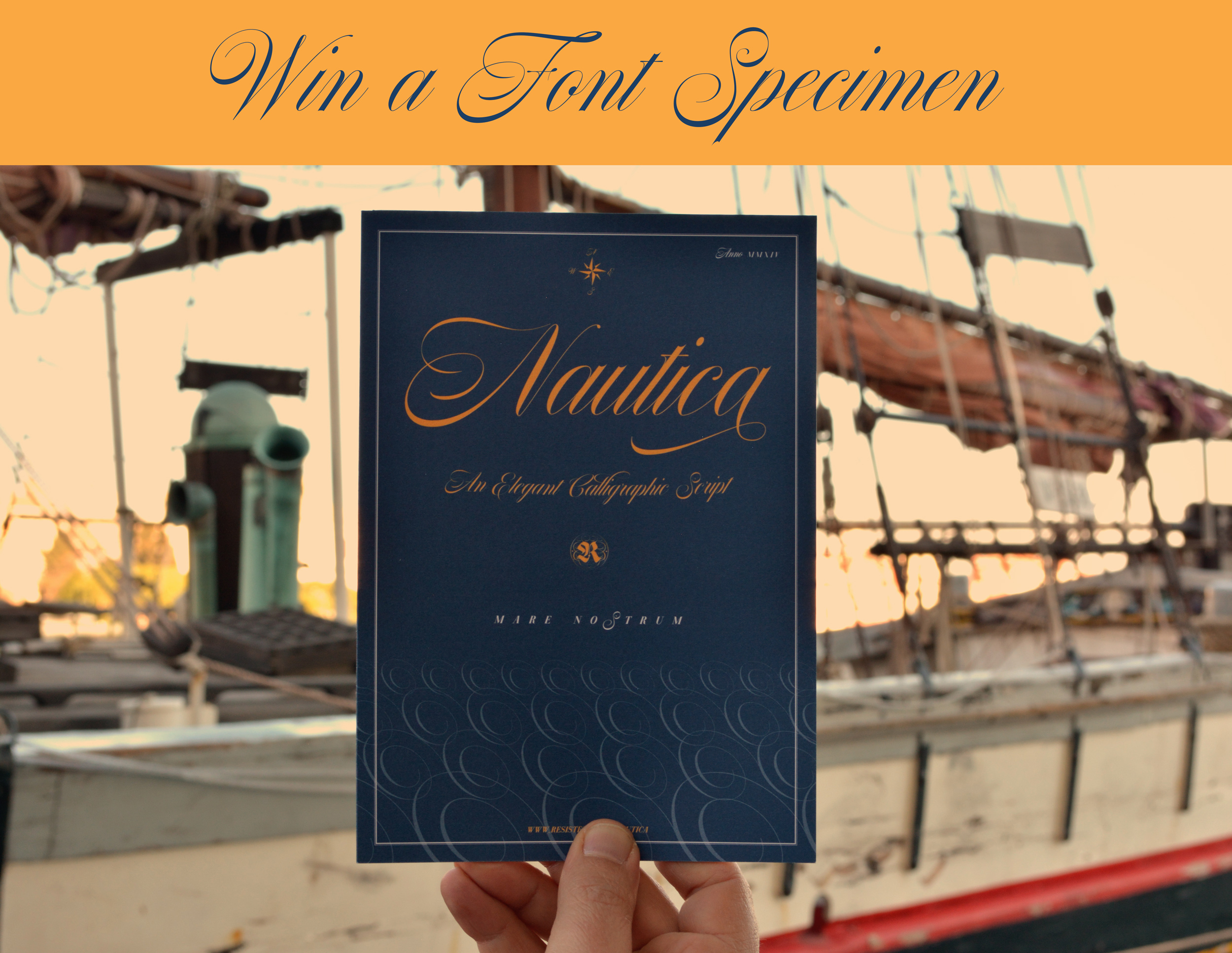 This Specimen is a 3 leaflet pages and has been carefully designed and printed in offset using two colors on Fedrigoni's Paper.

Just Tweet this!

---
And the winners are:
Tania Quindós, Spain
María V. López, Colombia
Pablus Pablo, Spain
Sinziana, Romania
–
Dear Winners, please send us your address here: info@resistenza.es
–
Nautica is a new script typeface based on Copperplate. High in contrast.
Ligature and swashes are more inspired by brush pen strokes.
Nautica provides three weights and one set of useful icons and knots to improve you graphics.